Generational Wellbeing Inc. is excited to partner with Underdog Mixed Martial Arts in West Hartford to offer the Underdog B.O.Y.S (Building Our Young Sons) Club, a FREE youth martial arts and fitness program open to male students in grades 8 through 12 (ages 13 to 18) from Hartford.
The Underdog B.O.Y.S Club will introduce students to basic martial arts and fitness with the goal of getting them moving, learning new skills, and getting them fit and healthy. This will be a non-contact, non-competitive hybrid martial arts and fitness training class taught by certified instructors.
Topics of focus will include:
Basic martial arts stance and movement
How to punch and kick bags and pads
Body weight calisthenics and circuit training
Cardio and strength training
Nutrition
Mindfulness
Classes will take place over an 8-week period from September 17 to November 5 on Sundays from 12:30 to 2:00 PM.
---
"We are excited to begin this partnership with a non-profit such as Generational Wellbeing Inc. and instruct Hartford youth about the fundamentals of mixed martial arts and provide necessary mentorship for them."

Russell Leak, Owner, Underdog Mixed Martial Arts.
Support for this program is provided by The Irving Foundation.
*** Registration is OPEN ***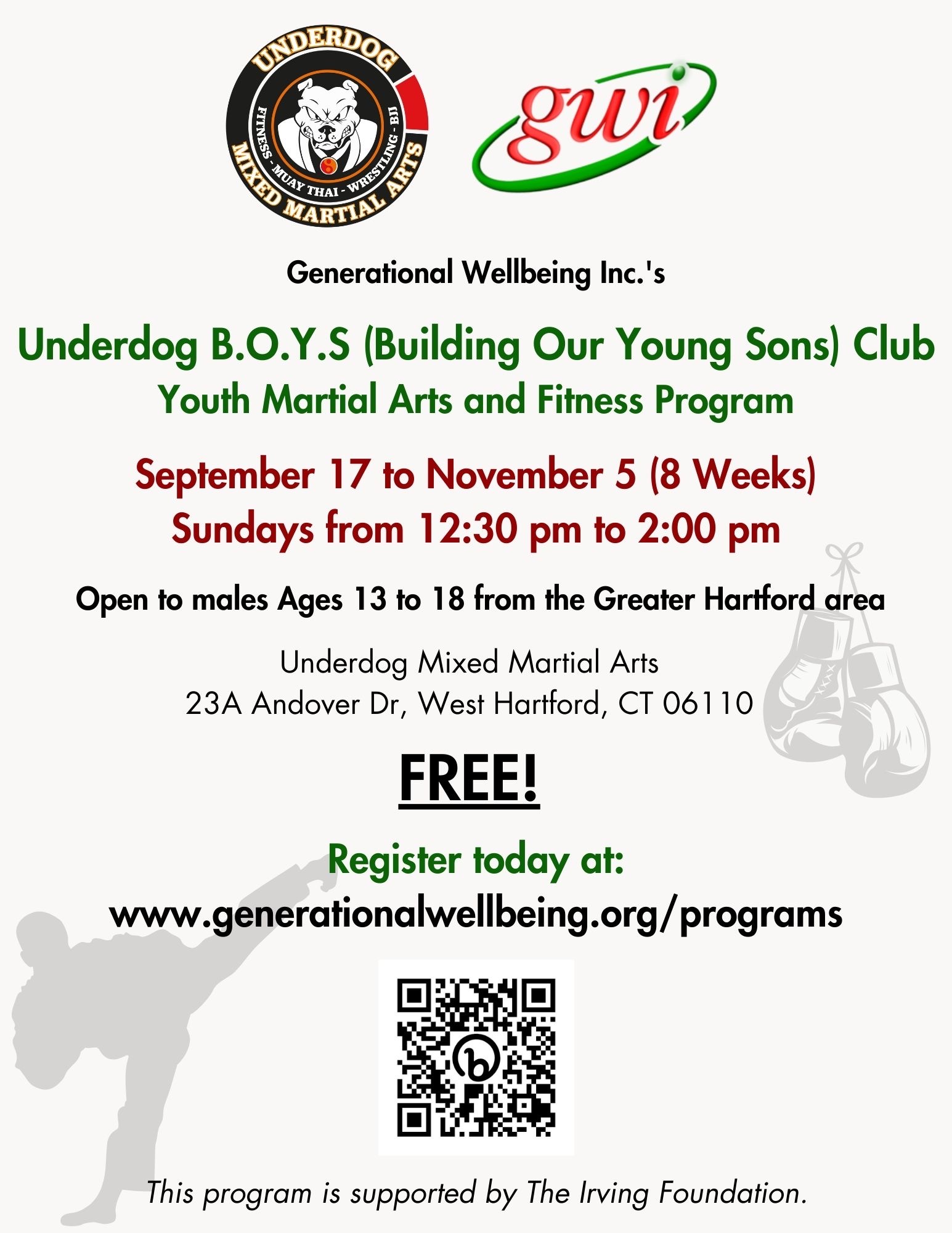 Register today