Recent Update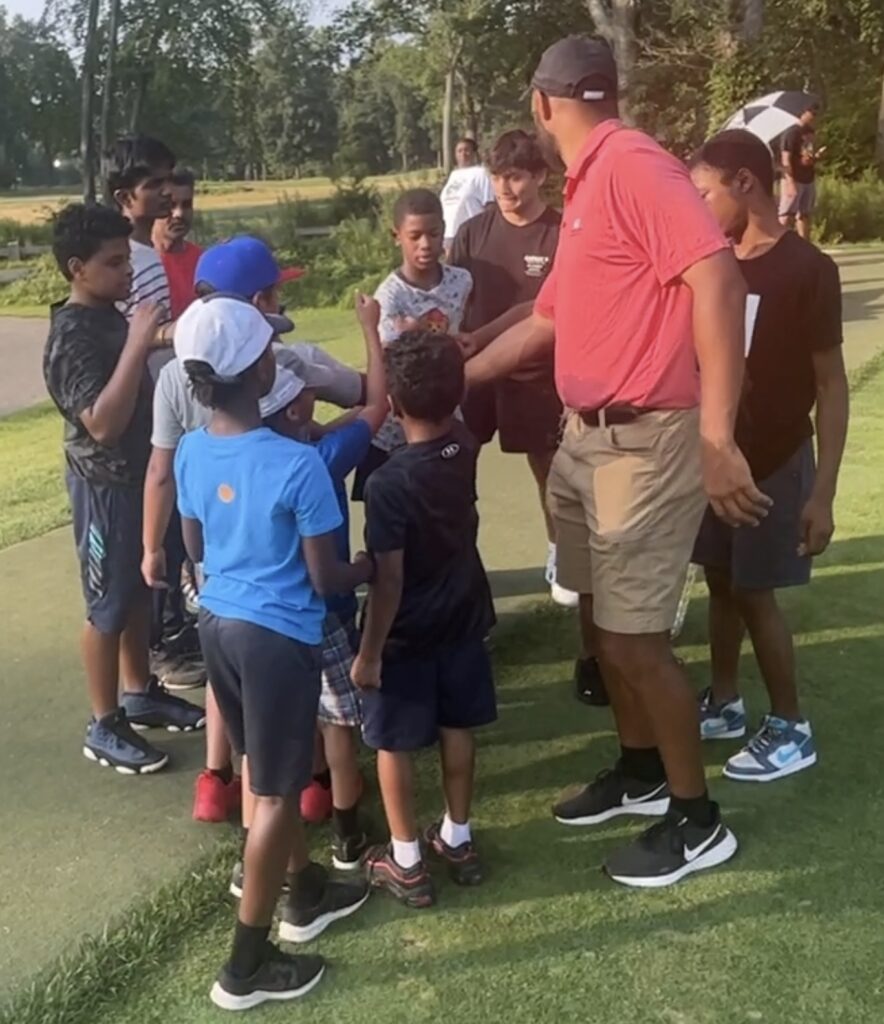 Generational Wellbeing Inc.'s first-ever youth summer golf program is in full swing at Keney Park Golf Course! We currently have 25 students, ages 7 to 14, from throughout the Hartford area enrolled and they are eagerly learning the game of golf and honing their skills. Keep an eye out, because we just might be seeing some of them on the PGA or LPGA tour in the future!
Also, a big thank you to Coach KJ Smith from First Tee Connecticut and coaches Elder Karl Williams, Executive Director of GWI, and Dr. Marvin G. Douglas, International Psychotherapist of Nature Care Holistic Services, LLC. We are looking forward to the next four weeks of this program and continuing these partnerships for years to come!
Video Link: https://www.facebook.com/watch/?v=628502529244286
Youth Summer Golf Program
*** Registration CLOSED until 2024 ***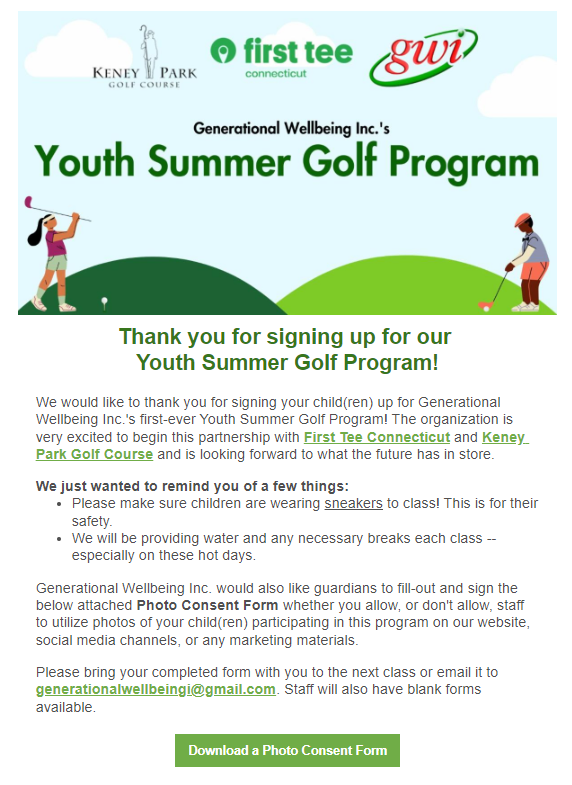 Has your child always wanted to learn golf? Join Generational Wellbeing Inc. in partnership with Keney Park Golf Course and First Tee Connecticut for its first-ever Youth Summer Golf Program!
Wednesdays from July 12 to August 23, 2023 (7 Weeks Total)
Rain Date: August 30
Ages 7 to 9 – 4:00 to 5:00 pm
Ages 10 to 14 – 5:10 to 6:10 pm
Trained coaches will introduce students to junior golf by teaching them how to play and developing their skills. Classes will cover the basics of golf, including:
Learning how to position themselves while holding and swinging the club.
Putting, chipping, and driving the ball.
How to aim for the hole.
The rules of golf.
This program is FREE and includes golf equipment for students to use. No prior golf knowledge is necessary.
Location:
Keney Park Golf Course
171 Windsor Ave
Windsor, CT 06095
There are only 12 spots available in each class so make sure to register early!